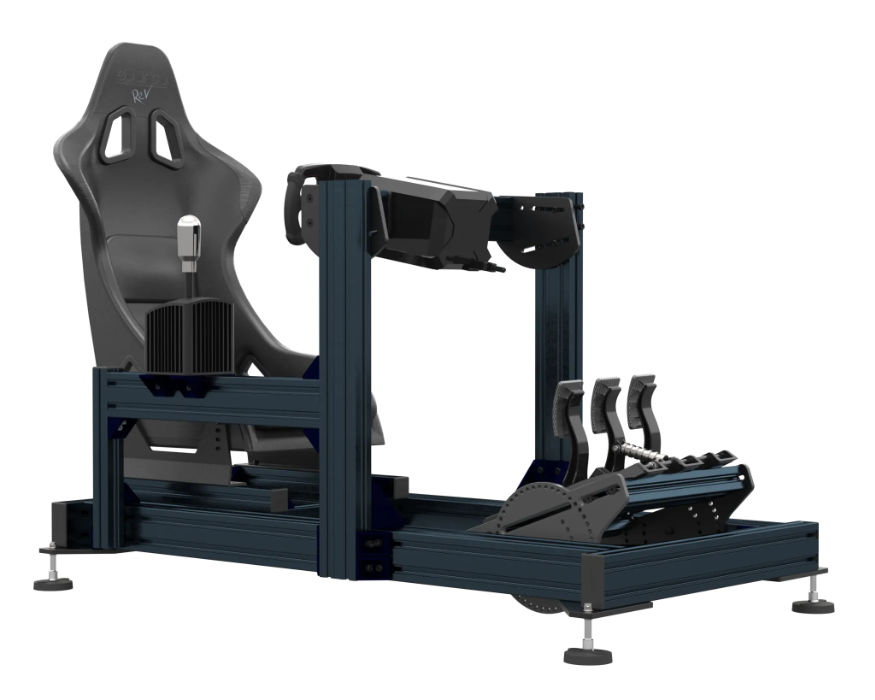 With a base length constructed from beastly 90x90mm commercial grade aluminum profiles connected to 90x90mm brackets, this cockpit has no flex with even the mightiest of wheelbases.
Every element of the Pro Model was engineered to be the sturdiest frame available.
---
---








This framing architecture results in the same strength typically found 40x160mm side profile but with a smaller footprint!








Multiple Connectors. 45mm Brackets.
Your tank awaits.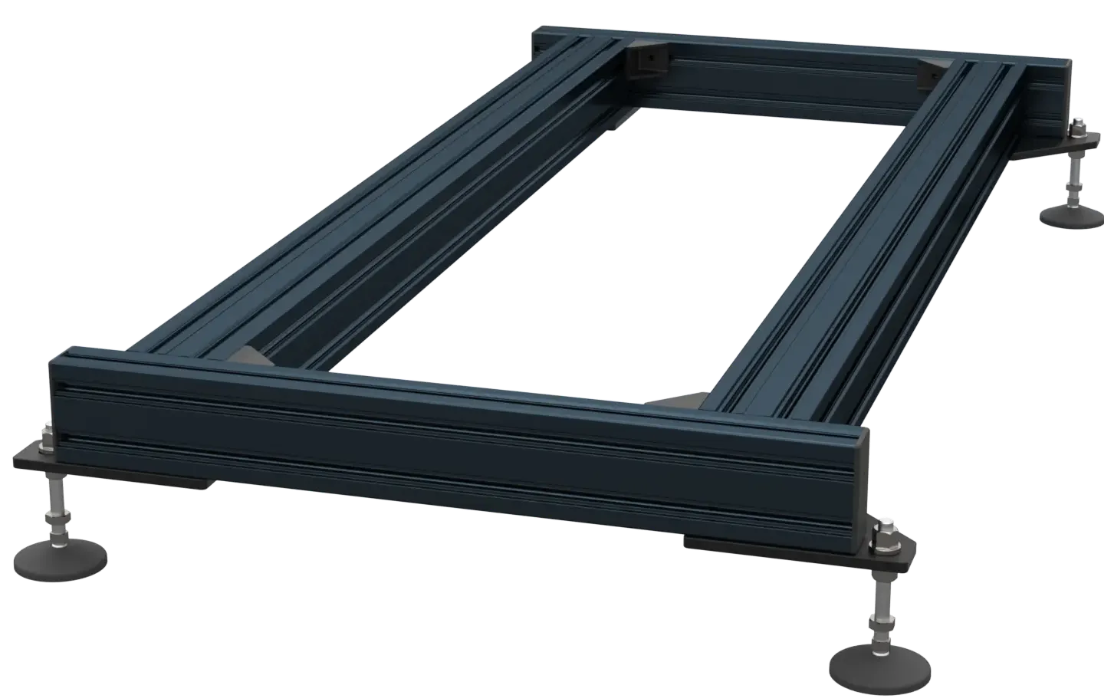 No Flex starts from the ground up

Vention's high-precision aluminum extrusion profiles rank best-in-class in terms
of structural rigidity, straightness, and precision.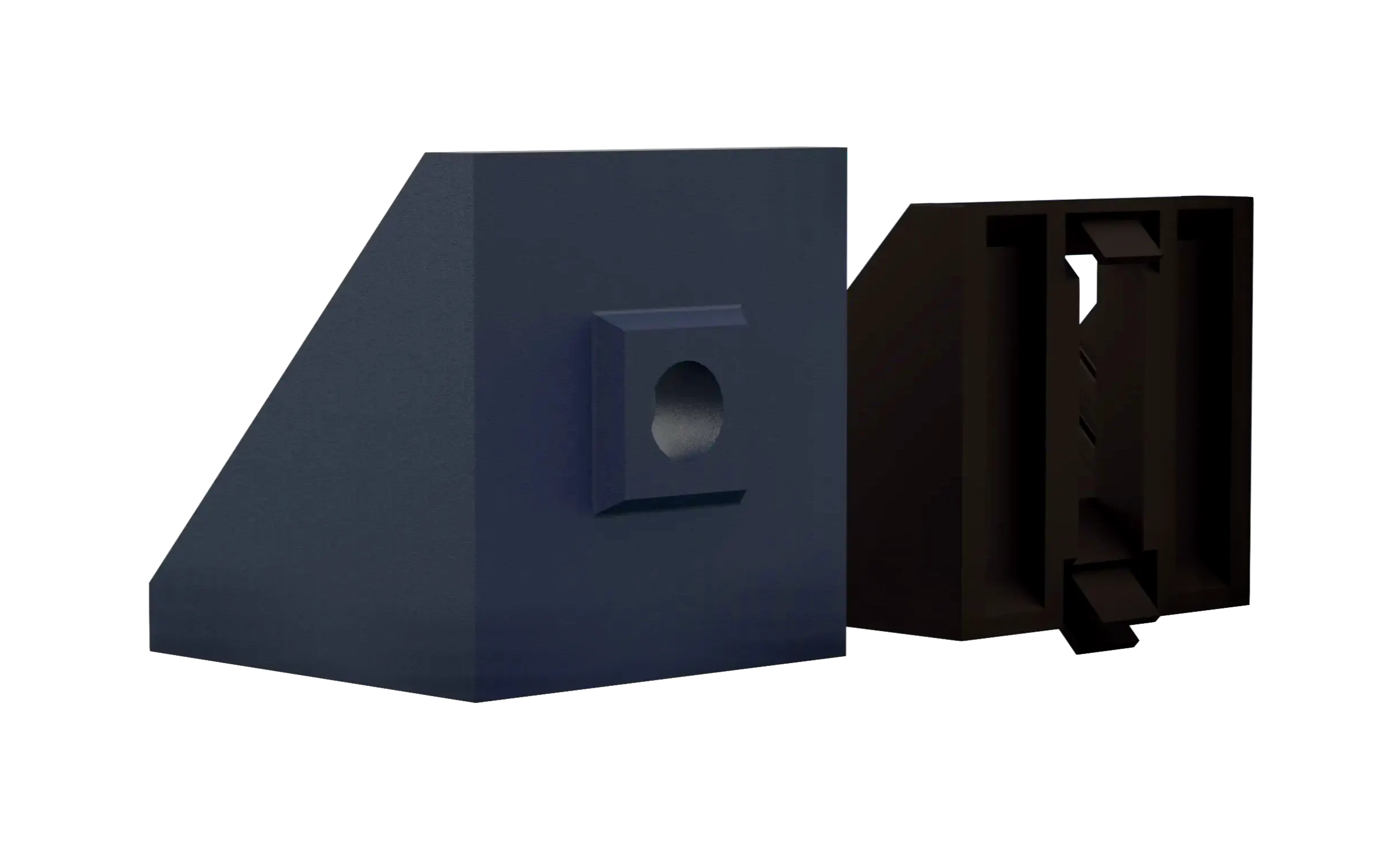 Upgrade to:
Vention Brackets
Vention's high-precision brackets are designed to be combined with Vention's extrusions, creating high-performance assemblies. They have been engineered with self-positioning "V-shape" locators, enabling precision assembly that cannot typically be done with conventional extrusion system.
Additionally, each locator connection node can carry up to 25% more payload than brackets without V-shaped grooves.
high grade aluminum 6061 for strength and powder coated in black for beauty and resistance.

---
that add to frame regidity by attaching the end profiles and side profiles to solidify the entire base frame.

---
with 120mm rod allowing the rig further adjustability in terms of frame height and levelling capabilities.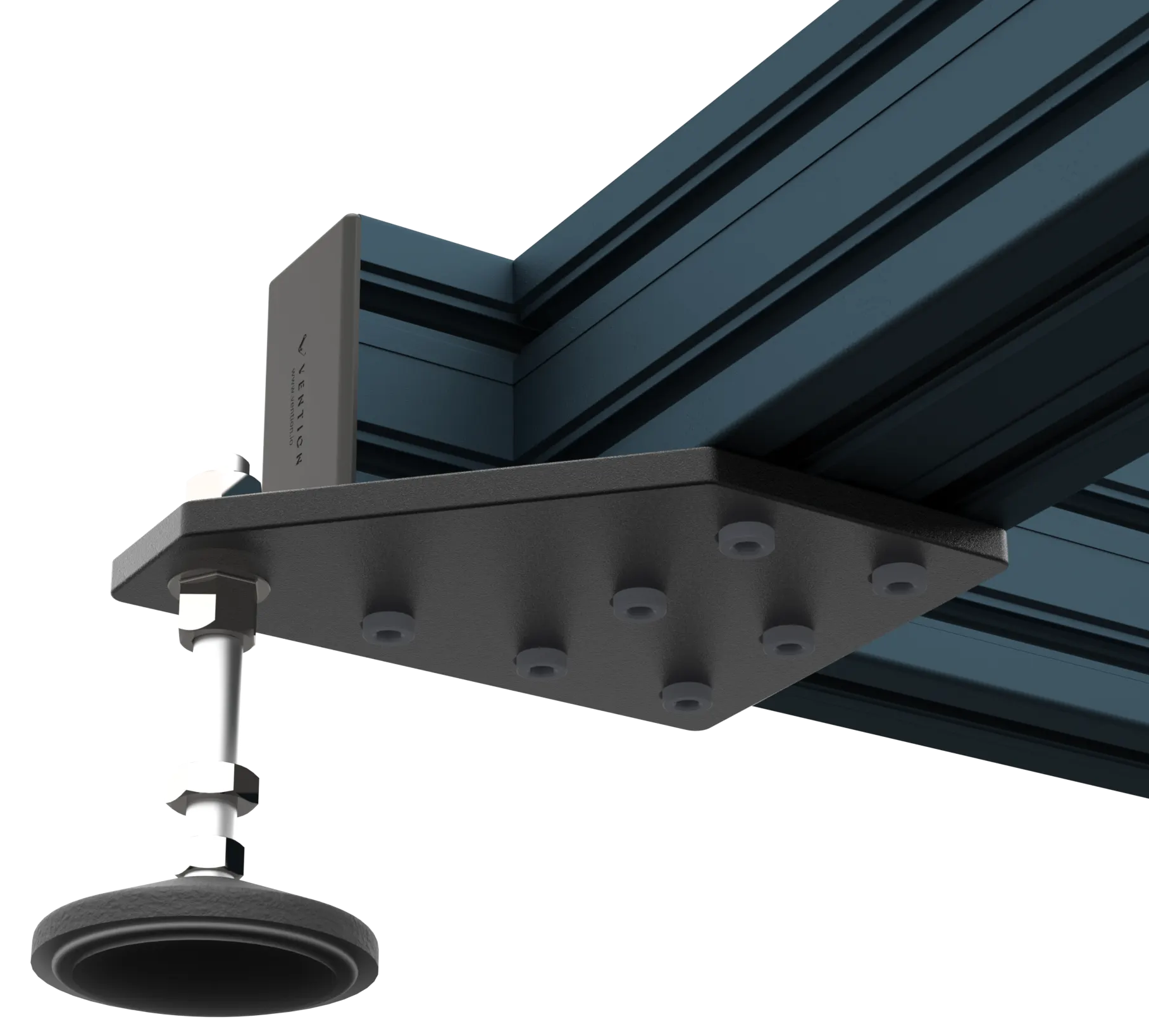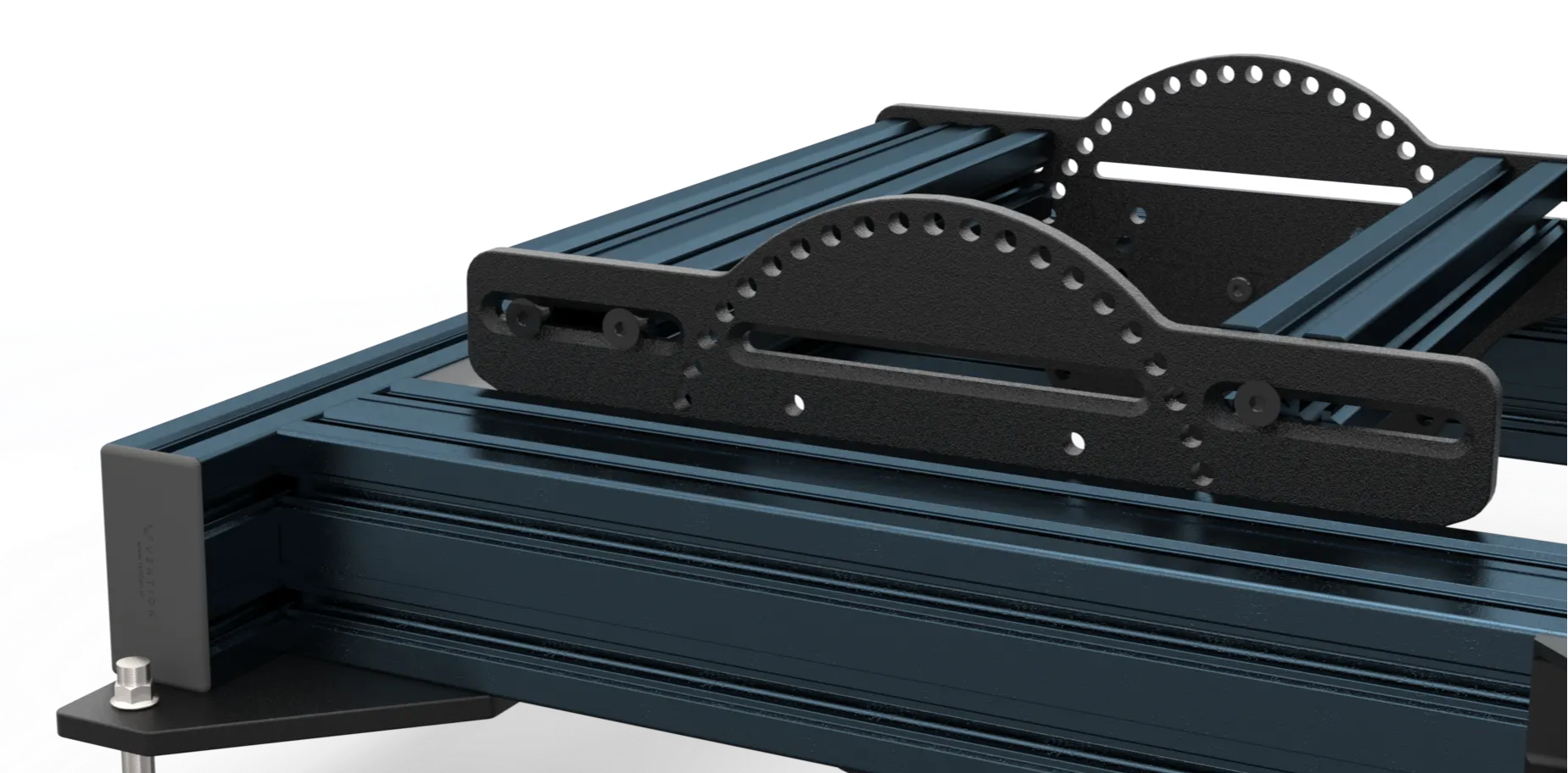 Install using the center pivot point to rotate the pedals or free mount any way you choose. With a minimum of 2 bolts attached, your pedals will be rock solid.




---
Fabricated from 100% high grade Aluminum 6061, your wheel will sit flush and solid.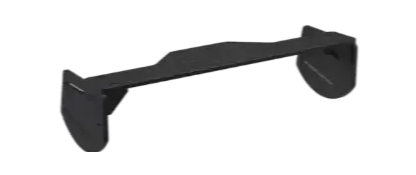 Logitech G25, G27, G29, G920, G923
Thrustmaster TX,T300, T500, T-GT,
TS-P, TS-XW

Fanatec DD1, DD2,CSL-DD, GT-Pro
Fanatec Clubsport (all)
Fanatec CSL Elite
Accuforce V1/V2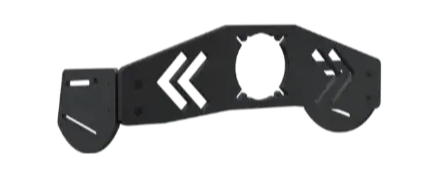 All Simucube 1, 2, Sport, Pro & Ultimate
SimMagic M10, SimMagic Alpha, SimMagic Mini

VRS Direct Force Pro
MiGe 130st
Lenze MCS12
BondarFanatec Clubsport


Fanatec Podium DD1
Fanatec Podium DD2

Fanatec Podium DD1
Fanatec Podium DD2


---
---
If you don't see an option to mount your gear, please ask. We will make it for you!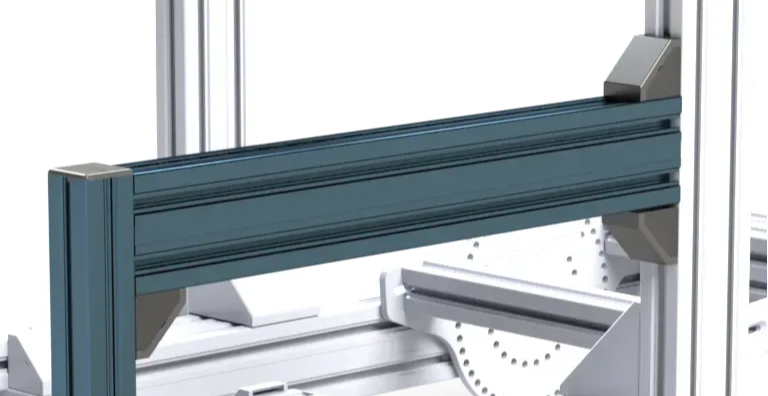 585mm (23.3in) long 45X90mm profile
360mm (14.2in) high 45x45mm profile
Can easily be raised or lowered.
Can be mounted on the right or left side.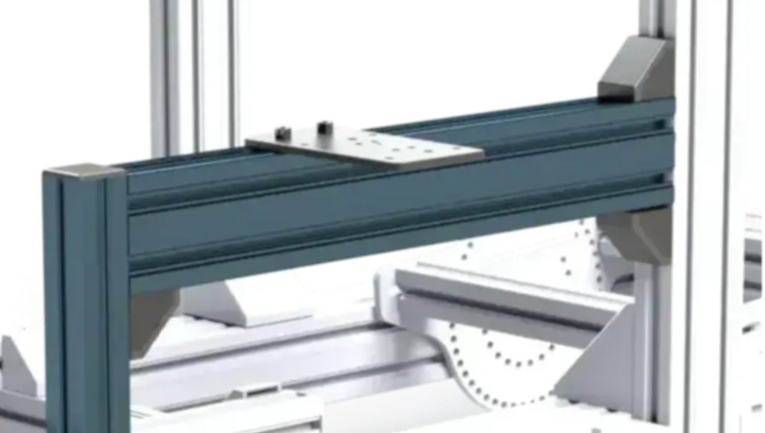 Includes Side Mount and adds:

Shifter Mount Plate;
Compatible with: Logitech, Thrustmaster, Fanatec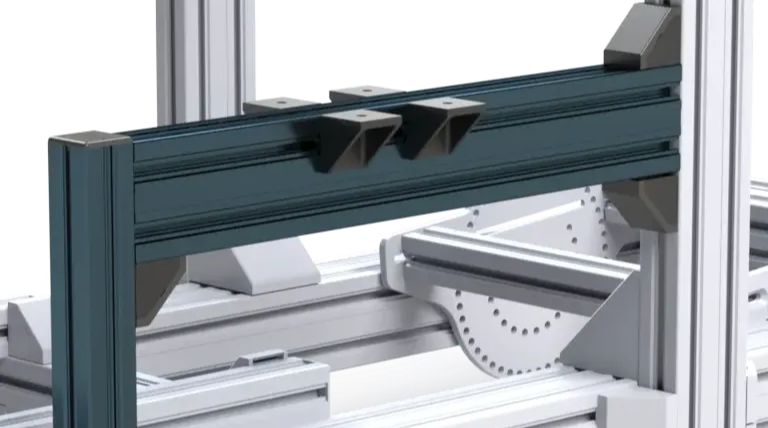 Fanatec SQ 1.5 Shifter Kit
Includes Side Mount and adds:

4 x corner brackets and mounting hardware.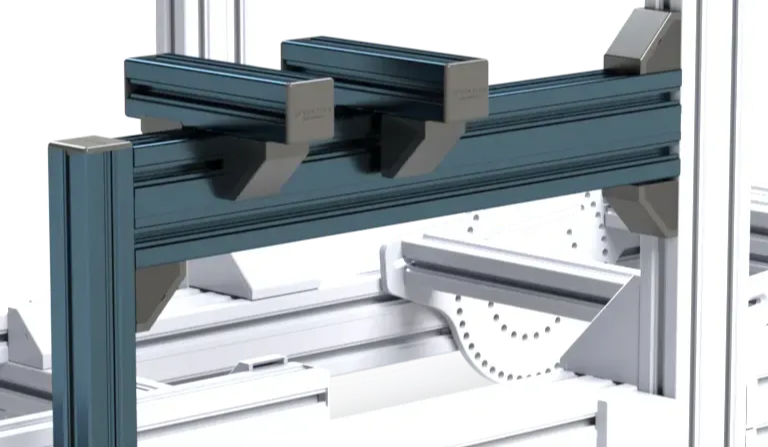 Includes Side Mount and adds:

2 x 180mm (7in) crossbars secured by 4 corner brackets on the 45x90 long profile


---
1305mm 90x90mm Aluminum Profile x 2
720mm 45x90 Aluminum Profile x 2
675mm 45x90 Aluminum Profile x 2
405mm 45x45 Aluminum Profile x 1
495mm 45x45 Aluminum Profile x 2
90x90mm Corner Brackets x 2
45x45mm Corner Brackets x 16
M8 Steel Bolts (class 12.9)
M8 Spring Loaded Drop in T-Nuts

7 hole 9.5mm thick baseplates x 4
120mm high Levelling feet x 4
80mm Scratch Resistant Rubber Base x 4
Flanged Head M12 Steel Nuts x 8
M8 Steel Bolts (Class 12.9)
M8 Spring Loaded Drop in T-Nuts

Pedal Plate 360 x 2
385mm 45x90 Aluminum Profile
385mm 45x45 Aluminum Profile
M8 Steel Bolts (class 12.9)
M8 Spring Loaded Drop in T-Nuts

---
Choice of Wheel Mount
9.5mm Side Wheel Mount Adjustable Connector Plates x 2
M8 Steel Bolts (class 12.9)
M8 Spring Loaded Drop in T-Nuts

Extra T-Nuts x 10
Extra M8 20mm Bolts x 10
Velcro Tie Wraps x 10
5mm Allen Key
6mm Allen Key
Mount My Gear Kit

Premium Packaging & Service

All parts identified and separated by assembly
Welcome package with detailed step by step instructions
Full set-up support throughout the assembly process
"Connect Your Gear" All bolts and Nuts to attach your wheel, pedals, shifter

Option Side/Shifter Mount

585mm 45x90 Aluminum Profile x 1
405mm 45x45 Aluminum Profile x 1
45x45mm Corner Brackets x 5
M8 Steel Bolts (Class 12.9)
M8 Spring Loaded Drop in T-Nuts
As Ordered ;
Shifter Plate / Fanatec Kit / Deluxe Kit

Length: 1395mm / 54.9 inches
Width: 675mm / 26.5 inches
Height: 720mm / 28.3 inches
Sim Feet adds 100mm (4.4 inches) to the height
and 90mm (3.35inches) to the width


Find us using any platform that works for you.
Our team is online and happy to help.



Your parts will work with our frames. Guaranteed.
We include all necessary fasteners to connect your gear to your new
All in 1 Gaming frame.
There is no extra charge for this service.
Use this form to let us know what gear you will be using with your new frame.

---
Watch the review from SimRacingGarage here